Affiliates

How to use TURDIS
Check beginners guide for a post on using teleports. This is using teleports in combat. All you need for a devastating weapon is a big city which can hold a lot of troops doesn't need big defences. You fill this "TURDIS" up with as many troops as you can fit and teleport it. Now in battles state to state ordinary teleports in numbers can be devastating, 4 or 5 of these big TURDIS landing in your back yard is a shock. Why are defences not important because this is a hit and run tactic get in there and get out of Dodge and home again. Takes two teleports for each city.
For more precise targeting you need an adv teleport. Same thing as above, but when you land amidst enemies, you have huge defences. You cannot attack for 24hrs, so this time, idea is to draw attacks and have them bounce off. You just sit right there looming and let them try and move you. To make this really effective before dropping this Turdis in amongst the pigeons, your alliance buddies take valleys near landing spot and send troops to camp. On landing these troops quickly reinforce the TURDIS which should hava a lvl9 embassy. Soon as 24hrs is up you can either continue to loom or start attacking. You need one adv teleport city for this any other teleport city is not required but useful when you want to leave.
Trivia notes:"TARDIS" was an acronym. "Time And Relative Dimension In Space" vehicle used by Time Lords such as Dr.Who. Teleports around through time and space. More on inside than you would expect from outside.
"TURDIS" Urban Dictionary definition: A portable enclosed toilet unit, on account of its resemblance to Dr Who's time machine, the Tardis.
Valiant Definition. A portable city bomb full of sh!t loads of defences and troops. Sent to provoke attacks.
Tardis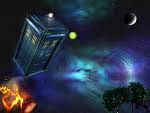 Dr. Loo and Turdis

Admin




Posts

: 120


Join date

: 2010-01-10



In general TURDIS are defence spec so cannot launch a massive attack.
Best strategy therefore is to sit it out. Let them attack to try and draw you into an attack but sit tight and defend.
Attack valleys belonging to this player and any other cities they have but do not be temepted to die on walls of thi monster.
Be patient TURDIS main weakness is need too feed reinforcements. This usually cannot be done for an extended period.
If you must attack wait till their entire allaince is distratected by a major war so reinforcements become scarce.Since scouting is usually near impossible be prepared to fight a lot of scout wars to get a report OR if gates are open attack it as if it was a LVL10 NPC.
Admin




Posts

: 120


Join date

: 2010-01-10




Similar topics
---
Permissions in this forum:
You
cannot
reply to topics in this forum